I received a few questions about fostering:
….What does it mean to your foster child when y'all move from your current county?….Regarding your foster son, how old is he, and is adoption an option?  If it is an option, is it one that you would consider?
And another reader asked about fostering too:
How is fostering going? I know you can't tell us everything, but whatever you can tell us would be appreciated. What has the hardest part been so far? What's the best part?
So I'm going to break these down a little bit, kinda like an interview:
What has been the hardest part?
One very stressful situation happened the day after Little Dude came to our home. It was by no fault of his own, just a health issue came up that he had never had before and we rushed him to the ER. Thankfully he is fine now, but at the moment it was very scary! We showed up at the hospital and were like, "We don't know very much about him, we've only been foster parents for less than 24 hours, but here's what happened…"
Another hard time was that less than a week after Little Dude joined us, Cameron left for a trip. He was only gone a few days, but it was very stretching for me to be a mom of 2, after being used to being a mom of one for so long, especially since the 2 kids were not getting along so well. Thankfully they've been doing a lot better now, and every time I have to tell them to be quieter because they're making so much ruckus playing together, I try to remember to thank God that at least they're having fun and getting along! The few days Cameron was gone, also really showed me how important teamwork is and gave me so much more appreciation for how amazing he's done at being a foster dad!
To be very honest and real with yall, I have already (even though I haven't even been at this a month yet!) doubted if I'm good enough to be a foster mom, but I have to keep coming back to 2 truths:
"I can do all things through Christ who strengthens me." Philippians 4:13
I'm very far from the perfect foster mom for Little Dude, but I can at least teach him about his perfect Father who loves him more than he can fathom.
What has been the best part?
I know exactly what the best part has been!! I've been reading through 365 Read Aloud Bedtime Bible Stories with the kids each night (okay, maybe not each night, but most nights). One night when we were learning about God making everything. We headed outside to look up at the stars in space. I pointed up and asked, "Who made that star?" to which Little Dude replied, "God!"
He may have already known that before living with us, I don't know, but either way, it was such a reminder to me of how important it is to teach kids the truth. For some reason I never think telling kids about God counts as witnessing, but I've realized it not only is witnessing, but they're some of the best people to share this truth with! They're open to what you have to say and can get so excited over the stories in the Bible. I have no idea what Little Dude's future holds, how long he'll be with us, when he does leave, if we'll ever see him again, but one thing I hope and pray, is that we get to spend eternity in Heaven with him!
Regarding your foster son, how old is he, and is adoption an option? If it is an option, is it one that you would consider?
Since I'm so new at this fostering thing, I'm still figuring out what I'm allowed to say on the internet, and what I can't. So for now I'll just say that the plan is for him to get back with his family. But as far as us personally adopting, that's actually the whole reason we got our fostering licence, and we weren't really planning on fostering unless it looked like it was going to head toward adoption. One of the main reasons is simply because of our plans to work in foreign missions, which leads to the next question…
What does it mean to your foster child when y'all move from your current county?
We will probably be here in training for 1 more year. At this point we are willing to foster Little Dude for as long as we are here, but after our training, our plans are to spend some time raising support and then heading off to another country, so we would not be able to foster.
That being said, we are not hiding the fact that we're here temporarily from the caseworkers. In fact the lady who called us asking if we would take care of Little Dude knows very well our situation and we had discussed it with her just a few days before the call.
Like I said, we weren't originally planning on fostering unless adoption was in sight, but our minds were changed, since this need came up and foster parents are so greatly needed. It also fell at a good time, since we're not in classes I can stay home with the kids while we all transition to having 4 in the house.
As a last thought I'd just like to share that there are 463,000 kids in the U.S. in foster care. Here's some common myths about foster care adoption. And if you have any questions (regarding fostering, missions, frugality or anything else) feel free to ask me! I'm planning on doing more posts in the future about my personal experience with being a foster parent.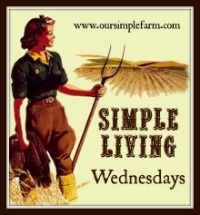 "/>